Arranging a collection of pictures or art work can be sometimes challenging. Here are some creative ideas on how to decorate your walls with picture frames from hallway, family room, stairwell to small rooms.
click here for full instruction
step 1- Keep all the frames the same color and the size uniform
step 2- Arrange frames on a kraft paper on the floor with the largest in the center, keep 2 to 3 inches distance between them
step 3- Tack the paper to the wall and hammer nails, leave 3 to 5 inches between collage and doorjambs
step 4- Put scenic, airier ones up high and mix dark and light shots, keep all eyes facing the center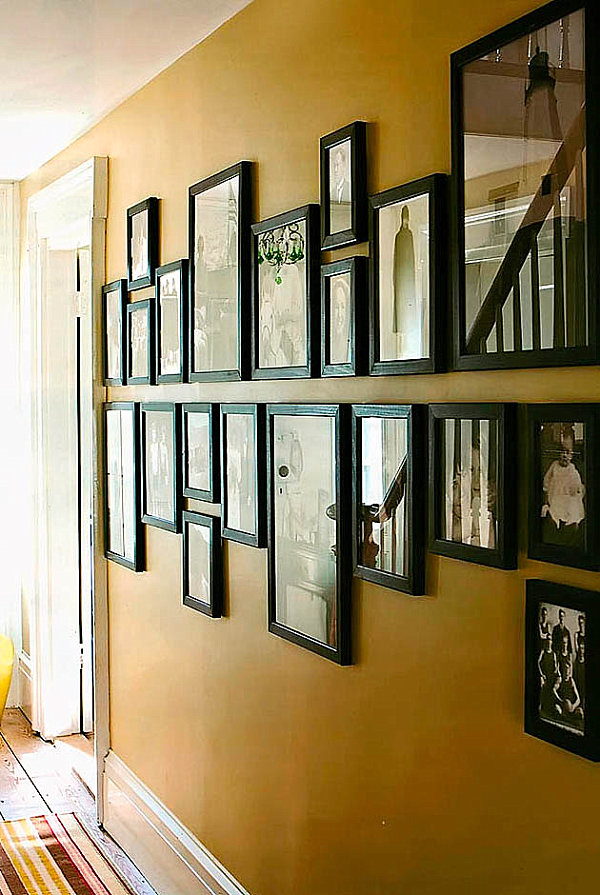 Mark a horizontal mid-line on the wall and hang all pictures above and below the line.
click here for full instruction on how to hang this project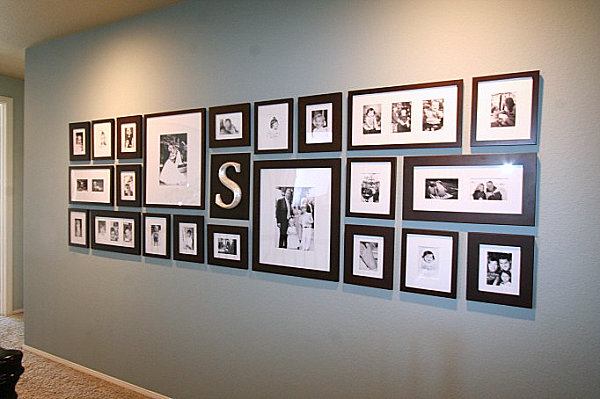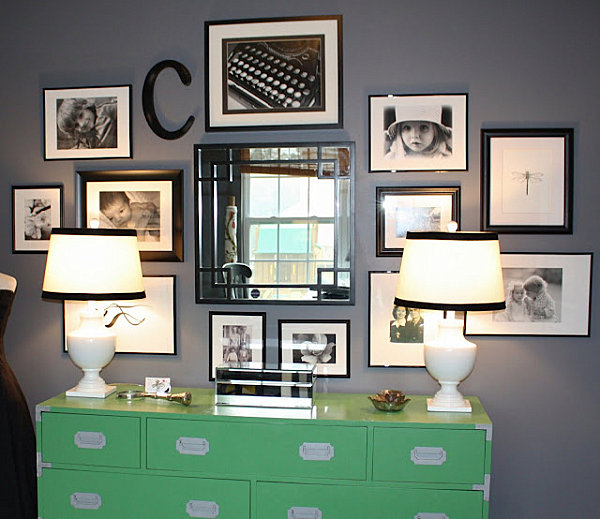 Create a gallery wall in a stairwell
1- Measure wall and tape off floor
2- Lay out frames
3- Take a photo
click
here
for full instruction